It is in times of need that we discover the full impact of a community united.
When communities face disaster, United Way plays a key role. From ensuring our first responders can act swiftly, to leading long-term recovery, United Way has the experience, networks, and capacity to address even the most devastating events. United Way's primary role in times of disaster is in long-term recovery, which can take years.
Across America, 211 is a community's go-to resource. 24 hours a day, seven days a week, 211 specialists connect callers with the help they need. During times of disaster, 211 supports communities before and during disasters. That might be directing people to evacuation routes and shelters beforehand, or helping people get food, water, and emergency supplies afterward.
But we're in the community long after the first responders leave, focusing on interim- and long-term disaster recovery. It's not a quick fix.
Supporting Immediate Relief
Natural and man-made crises are becoming the new normal, unfortunately. That means United Way must help our communities prepare for and respond to disasters as they happen. The United Way network is uniquely positioned to provide on-the-ground disaster response, including raising funds; providing resources like food, water, and shelter; mobilizing volunteers; and engaging local partners to ensure community stability. United Way is also proud to partner with the American Red Cross, Salvation Army, and many others who are helping with immediate relief and evacuations.
Leading Long-Term Recovery
Rebuilding communities is costly and takes years, and we're in it for the long haul. When the first responders leave, United Way will still be there investing in sustainable development. It's what we do. It's who we are.
We serve as a convener for social service providers to assess needs and ensure the delivery of ongoing support
We focus investments and efforts on disaster case management, structural repairs, victims' health, and other unmet needs
We create innovative partnerships to address emerging needs and fill gaps
Image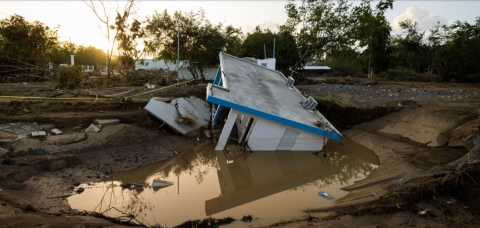 Hurricane Fiona devastated Puerto Rico with more than 30 inches of rain, the heaviest rainfall recorded in more than 120 years. It has caused catastrophic damage to thousands of residents, homes, farms, and businesses, resulting in millions in losses for the community.
The island is still reeling from the impacts of Hurricane Maria, COVID, and the destruction caused by Hurricane Fiona has only exacerbated existing conditions for the people, animals, and land of Puerto Rico.
United Way of Puerto Rico always addresses the most pressing needs of our community and will continue to do so in the wake of Hurricane Fiona. They have extensive experience leveraging the financial resources received for emergency relief channeled through donors and 123 affiliated nonprofit partner organizations throughout the island. Please make a much-needed contribution or share the fund today.
This fund will provide immediate and long-term recovery assistance to residents affected by flooding and infrastructure damage throughout the region. 
Image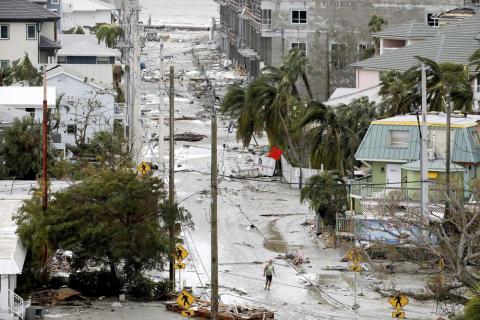 In the wake of Hurricane Ian, United Way Worldwide has established the United Way Disaster Response and Recovery Fund to help local United Ways on the ground respond to immediate needs and rebuild community infrastructure across affected regions.
Hurricane Ian has damaged hundreds of coastal communities with powerful winds, dangerous storm surges, and flooding. Millions are still without power; more than 100 people have lost their lives; and thousands of homes, hospitals, and businesses have been destroyed by one of the strongest and costliest storms ever to hit the U.S.
The national fund will complement local United Way efforts, providing a single clearinghouse for individual and corporate donors who want to support. United Ways in communities impacted by Ian will continue to raise money locally and respond to immediate and emerging needs.
"Local United Ways are deeply rooted in neighborhoods. Our unique presence in communities allows us to quickly and efficiently provide help during times of crisis," said Angela F. Williams, United Way President and CEO. "United Ways work with local emergency operations centers, 211, and other critical partners to act swiftly after catastrophic events. We are in the community long after the first responders leave and understand that recovering and rebuilding is not a quick fix," she added.
United Way partner 211 is a 24/7 crisis helpline phone number with operators working on the front lines of disaster. Available across America and Canada, callers can contact 211 for critical services, including finding evacuation routes, shelters, access to food, water, and emergency supplies during and after natural disasters. Longer term, 211 helps communities recover and rebuild, connecting them with FEMA, mental health organizations, and other vital agencies. 
During the storm, United Way 211 operators in the Fort Myers region served residents desperate for assistance due to rising flood waters and family member reunification efforts. "211 call center operators are working around the clock, so we are ensuring they also have the support and resources needed," said Joshua Pedersen, Interim Senior Director of 211 for United Way Worldwide.
National United Way partners are also stepping up to support communities, with Comcast NBCUniversal announcing a significant cash and in-kind contribution to the United Way Disaster Response and Recovery Fund. "United Way greatly appreciates the support of Comcast NBCUniversal in disaster relief," Williams said. "Building stronger communities is a shared value."
Supporters seeking to provide aid for specific communities are encouraged to view the funds below:
United Way of Charlotte County  
United Way Suncoast  
United Way of South Sarasota County  
Heart of Florida United Way 
Lee, Henry, and Glades counties
United Way of Collier and The Keys
All Florida Funds