Day of Caring Dates:
Muskegon County - September 9

Newaygo County - August 10 

Oceana County - September 10
* For information about Oceana Day of Caring please contact Barbara at (231) 332-4005 or barbara@unitedwaylakeshore.org
* For information about Newaygo Day of Caring please contact Jim at (231) 924-2101 or mayor@cityoffremont.net
* For information about Muskegon Day of Caring please see below or contact Dominique at (231) 332-4006 or dominique@unitedwaylakeshore.org
---
What is Day of Caring? 
Traditionally, Day of Caring has brought hundreds of volunteers together to complete a day of service for our community. In the past volunteers come together for a morning rally and then disbursed to their projects. Projects have been made up of large teams, to work on a wide variety of things including parks, renovating organizations, and fixing individuals' homes. After volunteering, everyone would congregate again for a celebration lunch. 
Honoring Those Who Served! 
September 9, 8:00 AM - 1:00 PM
This Day of Caring, United Way of the Lakeshore is excited to bring back our tradition of fixing and repairing veteran homes! 
For the 29th annual Day of Caring, United Way of the Lakeshore will host hundreds of volunteers to gather for a day of service in our community. This year's project OPERATION UNITED wants to pay special tribute to those that have already served and have done so much for our community, our Veterans. We will be conducting different projects for veterans including working on veteran homes that are in need of repair, improvement and landscaping. The date of this event is September 9th – 8:00 AM – 1:00 PM.
Volunteering: 
Veteran Home Repairs: 
We have selected 20 veteran homes that will be worked on this year. These veterans have been nominated by various organizations like Disability Network West Michigan, Senior Resources, VFW's, and community members like you! 
These veterans are in need of home repairs for a wide variety of reasons including: becoming ill, facing financial hardship, lost of a loved one, or living with a disability. Together our volunteers will help create a safe and helpful environment for our greatest heroes. 
Each home project will be unique to the needs of the veterans but can have activities such as: painting, landscaping, gardening, removal of rubbish, clear cutting overgrowth, repairs (doors, windows, trim etc.), and power washing. 
Pioneer Trails: 
Pioneer Trails welcomes hundreds of campers with physical and or mental disabilities to an accessible environment to have a true camp experience! The camp is rustic and needs the help of a large group to join them to complete ground maintenance and enhancements before the winter season.
Eighth Street Park: 
The Eighth Street Park has been an ongoing project in Muskegon Heights this year. Help us polish off the final touches to making this park a community gem for ages. We need your help repairing the public restrooms, building bleachers for the football fields, lining the football fields, and painting a mural! 
Veteran History Project (Indoors): 
The Veterans History Project of the American Folklife Center collects, preserves, and makes accessible the personal accounts of American war veterans so that future generations may hear directly from veterans and better understand the realities of war.
Stories can be told through personal narrative, correspondence, and visual materials
The Project collects first-hand accounts of
U.S. Veterans from the following wars:
World War, 1914-1918
World War, 1939-1945
Cold War
Korean War, 1950-1953
Vietnam War, 1961-1975
Grenada--History--American Invasion, 1983
Panama--History--American Invasion, 1989
Operation Restore Hope, 1992-1993
Persian Gulf War, 1991
United Nations Operation in Somalia
Haiti--History--American intervention, 1994-1995
Operation Allied Force, 1999
Peacekeeping forces--Bosnia and Hercegovina
Operation Joint Guardian, 1999-
War on Terrorism, 2001-2009
Afghan War, 2001-
Iraq War, 2003-2011
Join us and other volunteers as we interview our local veterans! We will be on-site with volunteers to help with paperwork, recording, and more! 
Currently, Muskegon only has 5 Veterans Logged Into the Library of Congress! 
Can't Leave The Workplace But Still Want To Be Involved? 
We have partnered with Operation Gratitude. Consider taking time for your organization to write a thank-you card to deployed troops, veterans, new recruits or first responders. This is a great and easy way to show our military families that you care! For more information and to sign up please fill out an online form at: https://www.cognitoforms.com/UnitedWayOfTheLakeshore/OperationGratitudeNominationForm  
Special Thanks To Our Main Sponsor:
Image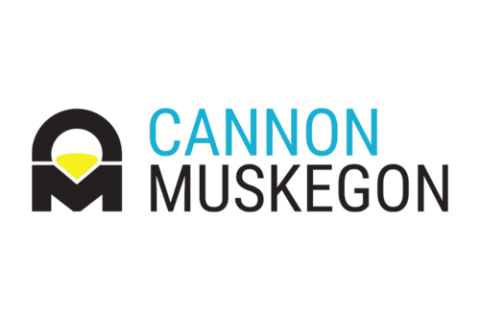 Sponsorship:
This day would not be possible if it was not for our sponsors. Please consider sponsoring the Day of Caring in order to help impact veterans in your community. Sponsorship levels are as followed: 
$5,000: speaking opportunity at the event, the organization listed as a lead sponsor of the event in all media; logo on promotional and informational materials; mentions in event program; the opportunity to place organizational banner at the event
$3,000: organization listed as a sponsor of event in all media; your logo on promotional and informational materials; mention in event program; opportunity to place organization's banner at the event
$1,500: organization listed as sponsor of event in all media; your logo on promotional materials
Home Sponsorship: Adopt a veteran and their home and cover the costs of their projects. This could range from ($500 -$1,000) depending on the project you would select. A yard sign would be placed with your logo on it on the day of the event, and your logo would be on promotional materials. 
In-kind Donation of Goods / Services: receive recognition for volunteer nourishment or program supplies 
August 10 
August 10 - NCRESA (4747 W 48th St, Fremont)
Assist with assembly of a fully-accessible playground structure for NCRESA (outdoors) (2 Hour Volunteer Shifts from 9 AM - 5PM)
Assemble family fun kits for Arbor Circle (indoors) (9 AM - 12 PM)
***Breakfast & Lunch Will Be Provided - Join us at 8:30 AM for breakfast!
Special Thanks to Our Sponsors: 
Oceana United Way of the Lakeshore DAY OF CARING – September 10th, Extended to MONTH of CARING!
The Annual "Day of Caring" is a time when we enlist volunteers to provide a needed service in our community. We usually hold it on the Saturday closest to 9/11. Shelby State Bank will sponsor one of our Food Truck distributions on Saturday, Sept. 10th at 2 pm. We have also extended Day of Caring to a Month of Caring, so that others may join in the spirit of volunteering in service to others in need. On Sept. 23rd, the Disability Network of West Michigan will sponsor a food truck at the UWL/Coldwell Banker Building in Hart, at 5 pm. Other suggestions for local projects are welcome!!