United Way Worldwide and United Way of the Lakeshore set 10-year goals in 2008. In Education, the goal is to cut the number of students who drop out by half. This requires readiness for kindergarten and closer attention to students as they move through the school system.  Click here for an informational piece on our work supporting School Readiness.
Literacy is one of the key factors in moving ALICE families along the path toward success.  United Way of the Lakeshore is involved in several programs that help youth succeed in education; our community is also fortunate to have Read Muskegon, which focuses on adult literacy, and other groups helping kids with learning and life.  Click the links below to learn more. For a downloadable booklet with tips and tools for reading with children, click here.
Dolly Parton's Imagination Library: 
Free Books For Young Children!
The single most significant factor influencing a child's early educational success in an introduction to books and being read to at home prior to beginning school. Currently, we have over 3,000 children enrolled in Muskegon County and over 300 children in Oceana County. Every month from birth to 5 years of age, a child can receive 1 free book each month that grows with them. Click the Dolly Parton's Imagination Library button below to find out more information on how you can register or sponsor a child! 

Lights On After School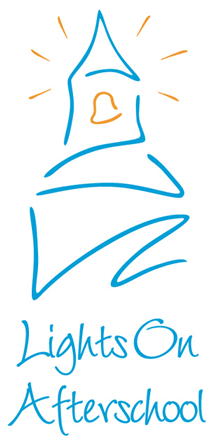 Mission Statement: Lights On Afterschool Muskegon County will provide high-quality, community-enriched, fun, safe havens, where all youth are supported in reaching their potential.
Primary Goal: To give area youth access to fun, drug-free, afterschool safe havens in their communities.
Do you know what your kids do after school? If not, you're not alone. Many parents are unable to keep track of their children and work at the same time. According to the National Center for Juvenile Justice, the highest crime rates involving teens are between the hours of 3:00 – 6:00 p.m.
Lights On Afterschool Muskegon County with the support of grants, the community and United Way, is currently at six sites. Funders include: Alcoa Foundation, Gerber Foundation, individual contributors, and United Way donor designations. Lights On supports programs that focus on specific outcomes within academic and recreational activities. It includes tutoring, mentoring, physical recreation such as gym time and organized sports, computers and technology, expulsion diversion programs, social activities and clubs, crafts, youth leadership, and volunteerism.
Supporting quality afterschool programs are crucial to Muskegon County because they help develop the future workforce and support the needs of working families. If you are interested in supporting Lights On, please contact us.
Afterschool Alliance: click here to visit the national Afterschool Alliance web site. 
Click Here to read a year in review from the Lights On Afterschool Program. 
Michigan Education Corps
Hope Network's Michigan Education Corps recently showcased its Preschool Reading Corps program at the Orchard View Community Education site. In addition to lawmakers -- Sen. Goeff Hansen, Reps. Amanda Price, Holly Hughes, and Marcia Hovey-Wright -- staff were on hand from the United Way of the Lakeshore, Muskegon Area Intermediate School District, and the Community Foundation for Muskegon County to hear from the staff at the preschool, tour the facilities, and see the Reading Corps tutors in action as they provided daily, short reading sessions with preschool students. Reading Corps also has a Kindergarten through 3rd-grade program with 20-minute daily 1-on-1 reading sessions. The program aim is to increase literacy skills in students and is modeled after the Minnesota Reading Corps program that uses highly trained AmeriCorps members as tutors to help struggling students become successful readers. A rigorous study conducted by the University of Chicago confirms that Reading Corps is a proven model that significantly accelerates literacy achievement for children age 3 to grade 3. Reading Corps tutors in Michigan are part of a multi-state effort helping more than 40,000 struggling students learn to read each year. United Way of the Lakeshore and the Community Foundation for Muskegon County are funding collaborators for the pilot preschool Reading Corps program.
Early Childhood
Read Early. Read Often.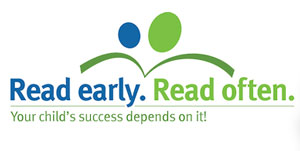 Read Early. Read Often. is a countywide effort to urge parents, siblings, grandparents and community members to read to infants and toddlers. Reading every day, everything everywhere will lead to success in school and in life. Business, agency, education, library, media, faith, medical, government, and community partners have come together to spread the word. Learn more here.
Check Out Read Early. Read Often. Free Play & Learn Groups Here!
Great Start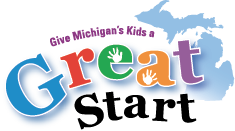 Great Start Collaborative bring together parents, educators, health professionals, business and community leaders to ensure that our children to prosper by being safe, healthy, and eager to succeed in school and in life. United Way of the Lakeshore is proud to support this cooperative effort!  
Learn more about Great Start and other Early Childhood programs here:
Muskegon County
Great Start and Early Childhood Programs
Newaygo County
Great Start and Early Childhood Programs
Oceana County
Great Start and Early Childhood Programs
Mentoring Programs
Mentoring is a great way to make a difference in the lives of young people, and it doesn't necessarily require a huge time commitment. For more information on mentoring programs in your area, contact 2-1-1.
Here are some opportunities in Greater Muskegon:
Big Brothers/Big Sisters of the Lakeshore
Amy Scott, Match Support Specialist, 231-798-1391
Catholic Charities West Michigan
Mentor Muskegon High School
Lisa Mencer, 231-720-2911
MSU Extension
Frank Cox, 231-724-4738
Muskegon Opportunity
Muskegon Opportunity is working to ensure all high school students in the Muskegon Area Intermediate School District are prepared for and have access to post secondary education; to build a culture of learning in the Muskegon County area; and to contribute to the economic revitalization of the Muskegon County area. To learn more,
click here.
Out-Of-School Time (OST)
Out-of-School Time (OST) programs provide quality services to school-aged youth through formal and structured opportunities. OST program goals and content can vary considerably, but most programs seek to engage youth and provide learning, enrichment, and leadership opportunities to support youth academic success and overall development. United Ways are positioned to be able to play a key role in the development, implementation, and sustainability of OST programs. Click here for a Untied Way toolkit with a variety of resources and tools to develop and strengthen OST efforts in our communities.
Kids Count Data
Kids Count is an annual report on the well-being of children in Michigan using indicators of poverty, health, and education. It also compares the data to previous years to measure trends. For more information and to view the latest Kids Count report, click here.
Your United Way supports several local education initiatives that help our children achieve academic success. For more information, click here to read Christine Robere's Education Report to the Board.